To the Dogs...PLAYcation Testimonials

Dogs At Dolphins View takes special care to understand the unique needs of each of our human, and dog, clients. We provide customized PLAYcations, dog day care and boarding services that exceed your expectations! 

We are proud of the work we do, and want you and your pet to be pleased as well!

Please Sign in to our guest book to leave your comments. To read what others have said, select View Pages on our guest book.

Please share with us recent testimonials from our happy clients:

"I am beyond happy!! Wow! Maybe one day he will be a dog park dog after all!" 

– From a Happy Customer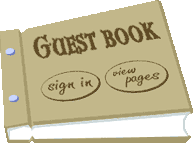 Call us now! 409-737-9515

Dogs at Dolphins View

10720 San Luis Pass Road

Galveston, Texas 77554